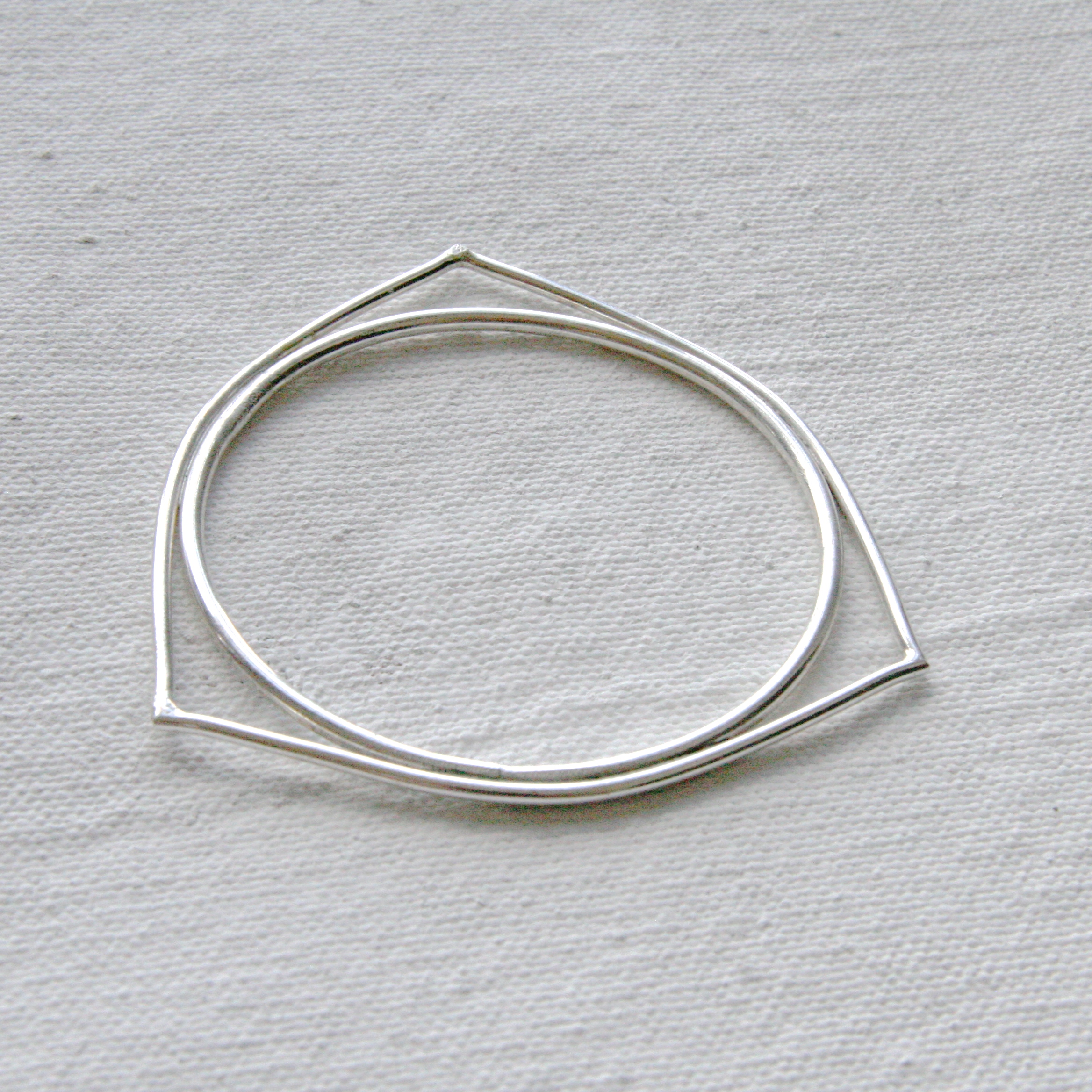 Tri-Bangle
This hand fabricated bangle is a perfect way to make a simple statement. Lightweight and comfortable, the shape of this piece is hard not to notice adding a little creativity to any style. Wear several together to create the illusion of endless shapes.
Sterling Silver: Hand Forged:
s/m (2.5" diameter) m/l (2.9" diameter) Custom sizes available, made to order.